enjoy a family fun day at the
The ultimate Fun Day for your kids at our Angry Birds Activity Park.
As parents, we all want our children to have the most enjoyable and memorable experiences. At the Angry Birds Activity Park, we offer a world-class activity park designed specifically for children to enjoy and play in the great outdoors!
The Angry Birds Activity Park has everything kids love, from swings, slides, and climbing frames to trampolines, foam parties and mini-golf. Our outdoor play equipment is designed to encourage kids to run, jump, and explore, helping them to develop their physical skills and improve their confidence.
We are sure that your kids will have a blast at our Angry Birds Activity Park! For parents, there's no better way to ensure their little ones are burning off all that energy. We offer a safe and secure environment where children, and parents, can play freely and learn new skills in a fun and encouraging way.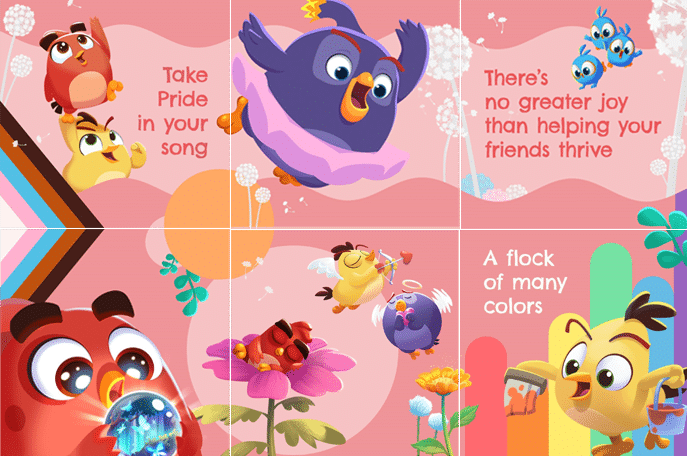 Opening Hours and Prices
Book online to avoid disappointment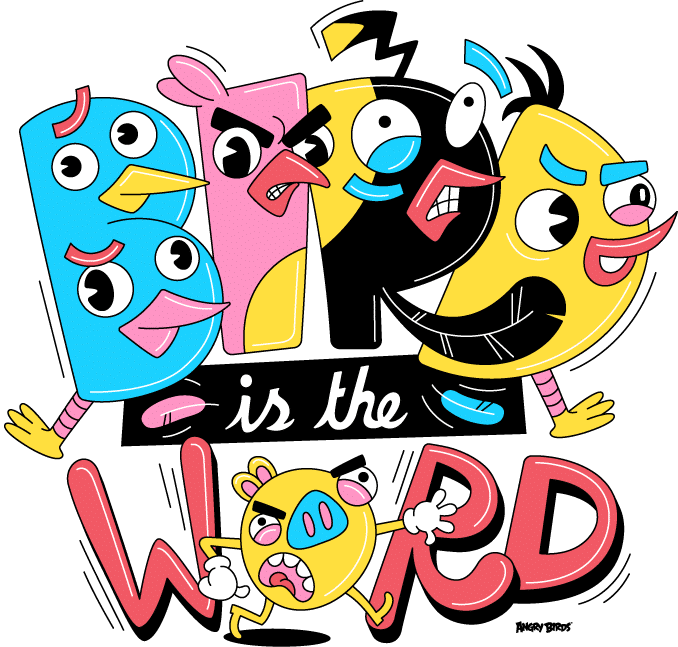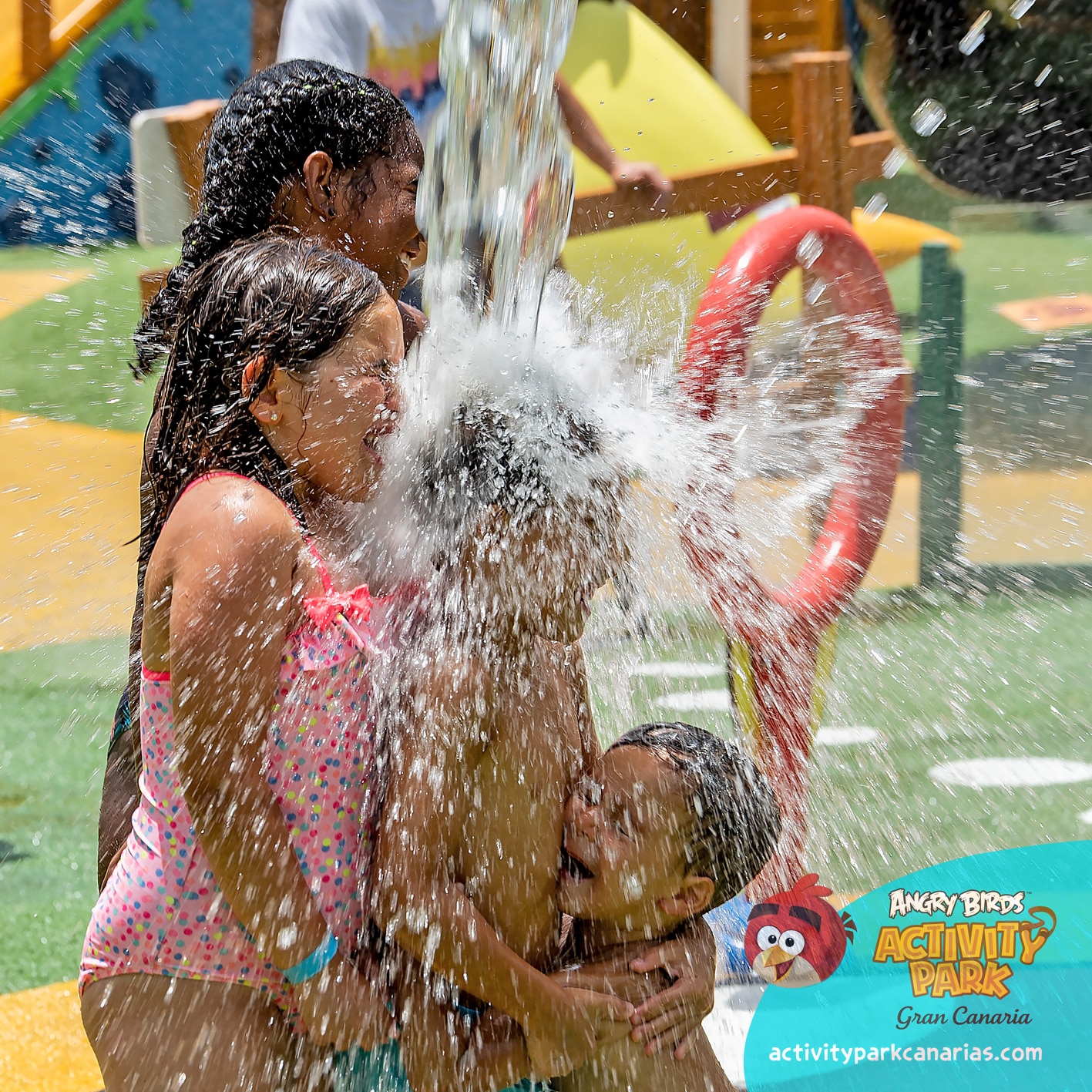 Angry Birds Activity Park
Hours of untold fun for you and your little ones to discover. The park is the perfect place for you and your family to launch yourself into the action and forget about the outside world! The park is designed for the use and fun of both children and adults, allowing you to do as much or as little as you choose.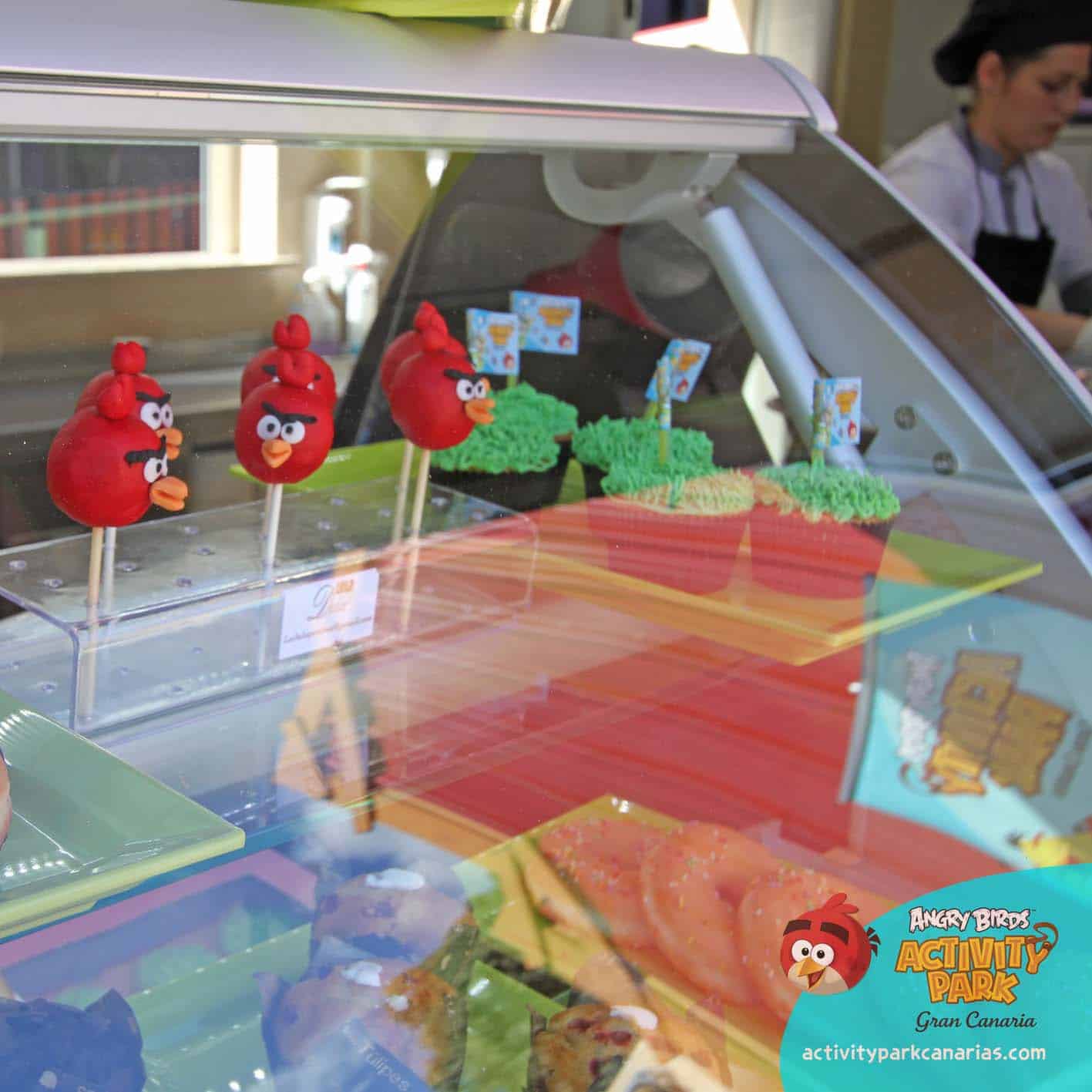 Consumptions
Our snack-bar offers international, fun, tasty and healthy foods.
We don't allow the consumption of food or drink bought outside the premises with the exception of water but with your ticket entrance you can leave and enter as many times as you wish.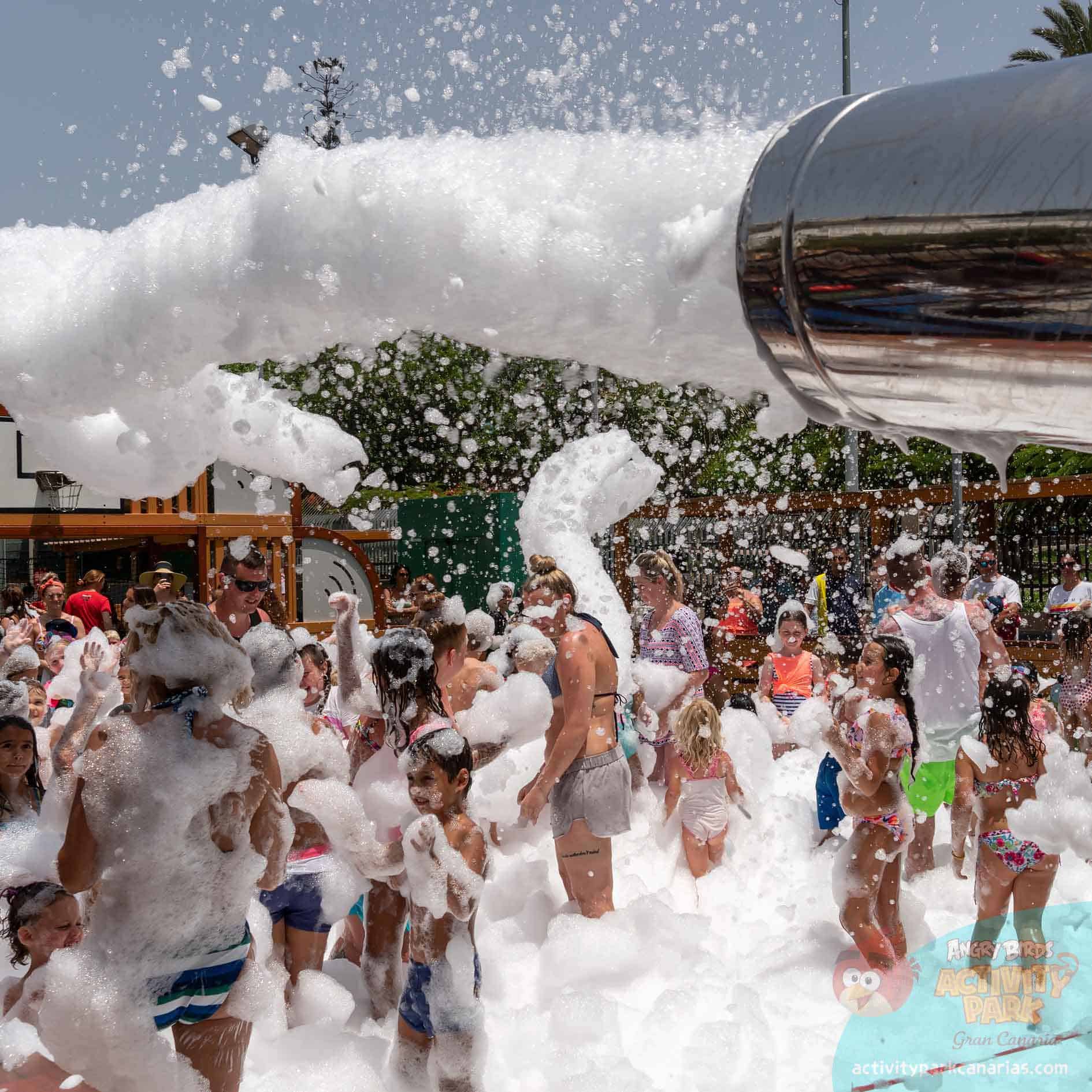 Hot Summer Days
Don't worry, our SPLASH area and FOAM parties not only refresh the little ones. Bring your swimsuit and enjoy together.
And….. the shaded roof of our Snack-Bar terrace is provided with a water mist cooling system!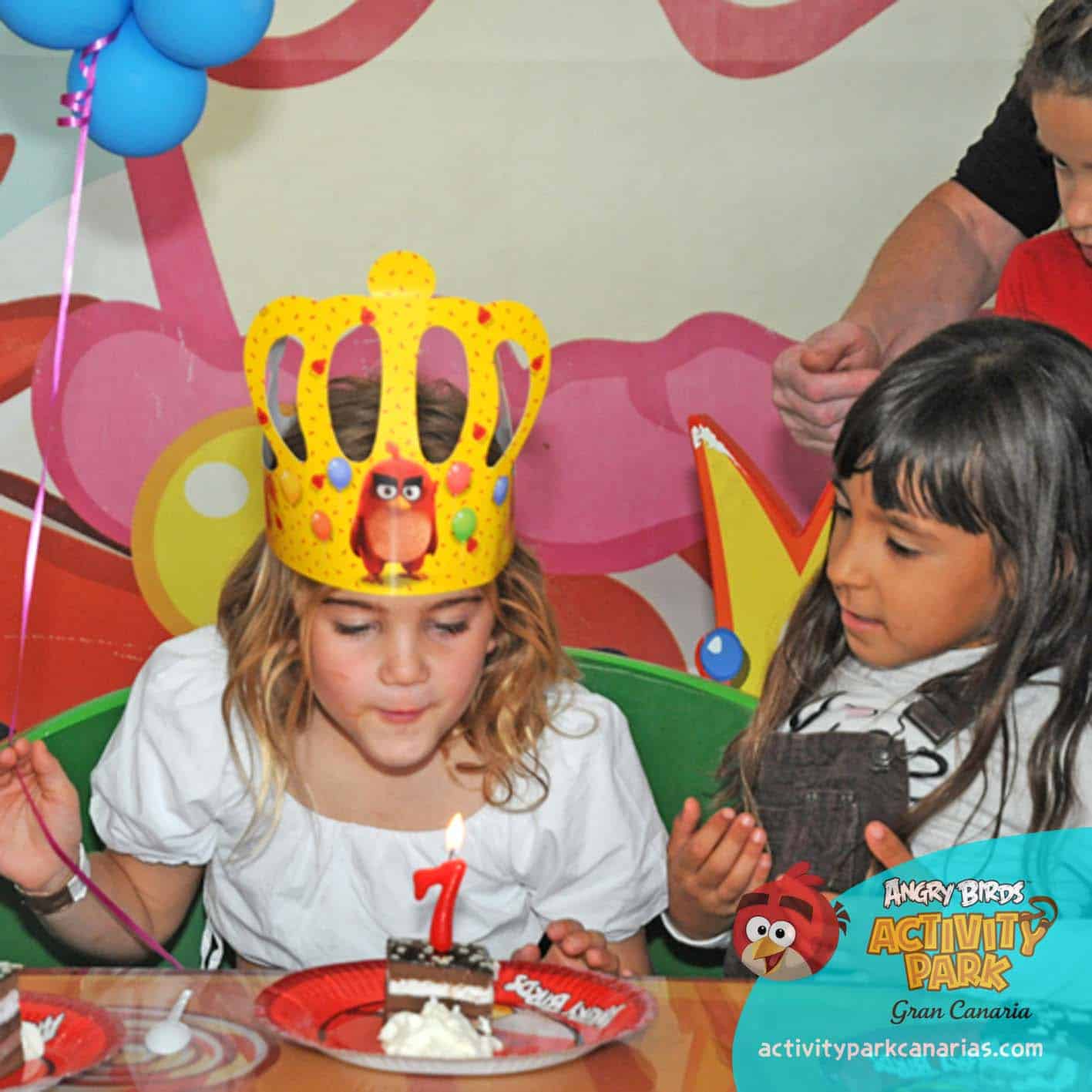 Birthday Celebrations
Would you like your little one to have an unforgettable birthday? Play the whole day. Unique and safe environment. A special room for lunch and to unwrap birthday gifts. A birthday crown and Angry Birds gift, and free entrance for the birthday child and friends (up to 13 years) for next visit.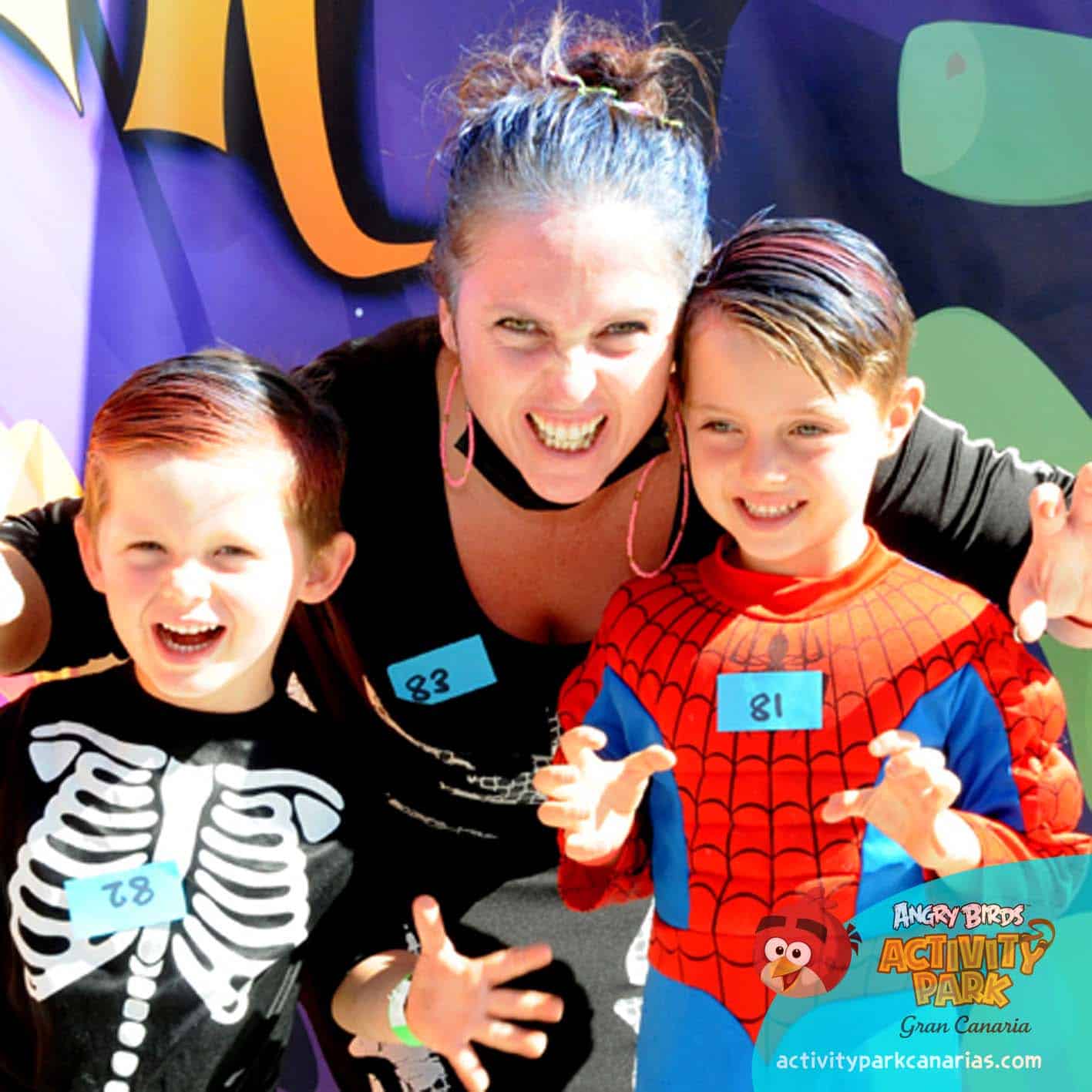 Special Events
Stay tuned and don't miss out on all the fun! Halloween, Easter, Christmas, Summer Madness, and much more. Creativity, fun and style define us in each and every event that our team organises. On special event days usually we offer fun-filled workshops, exciting games, face painting and prize giving.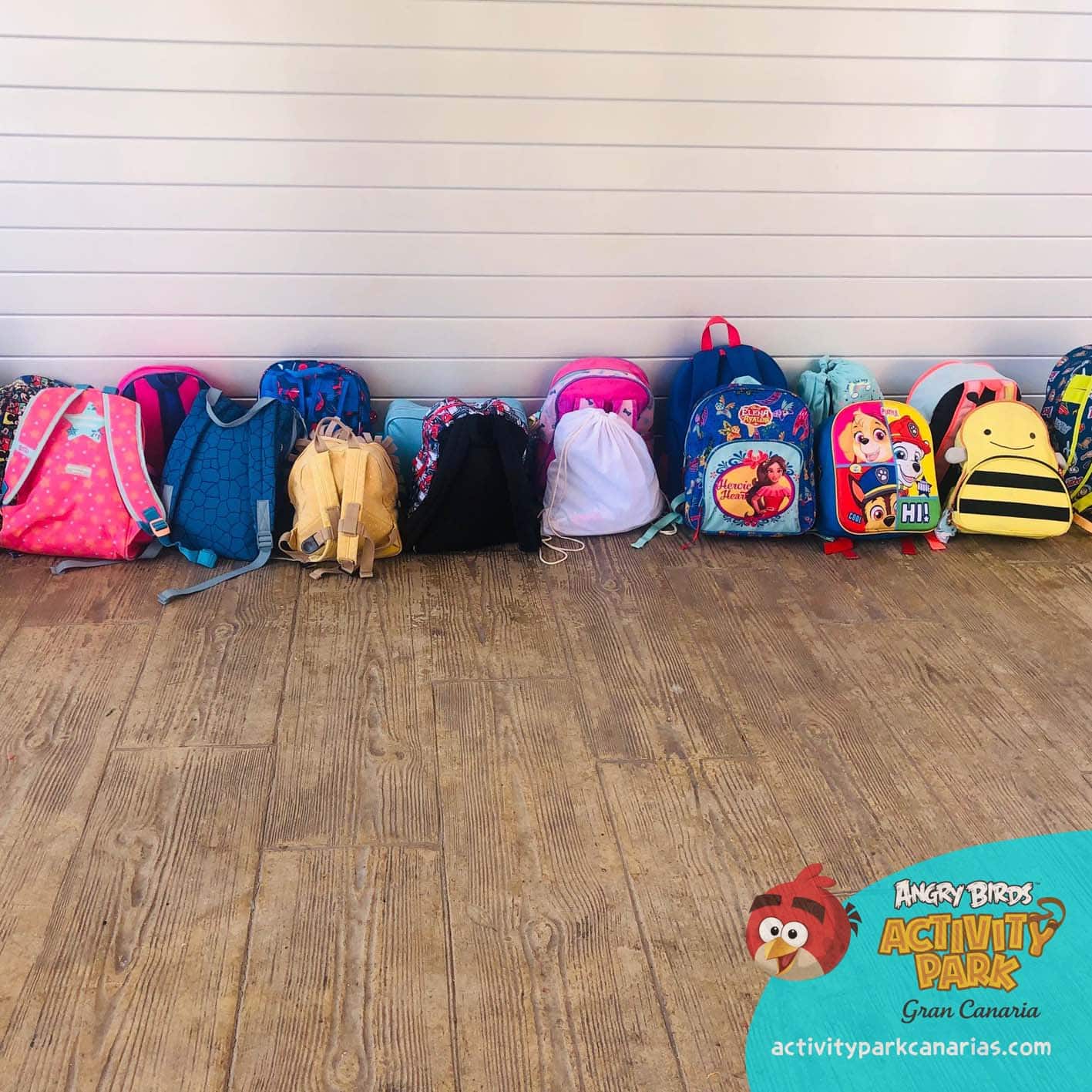 School Excursions
An unforgettable, educational day outside the classroom. A brilliant day for brilliant minds, a day full of activities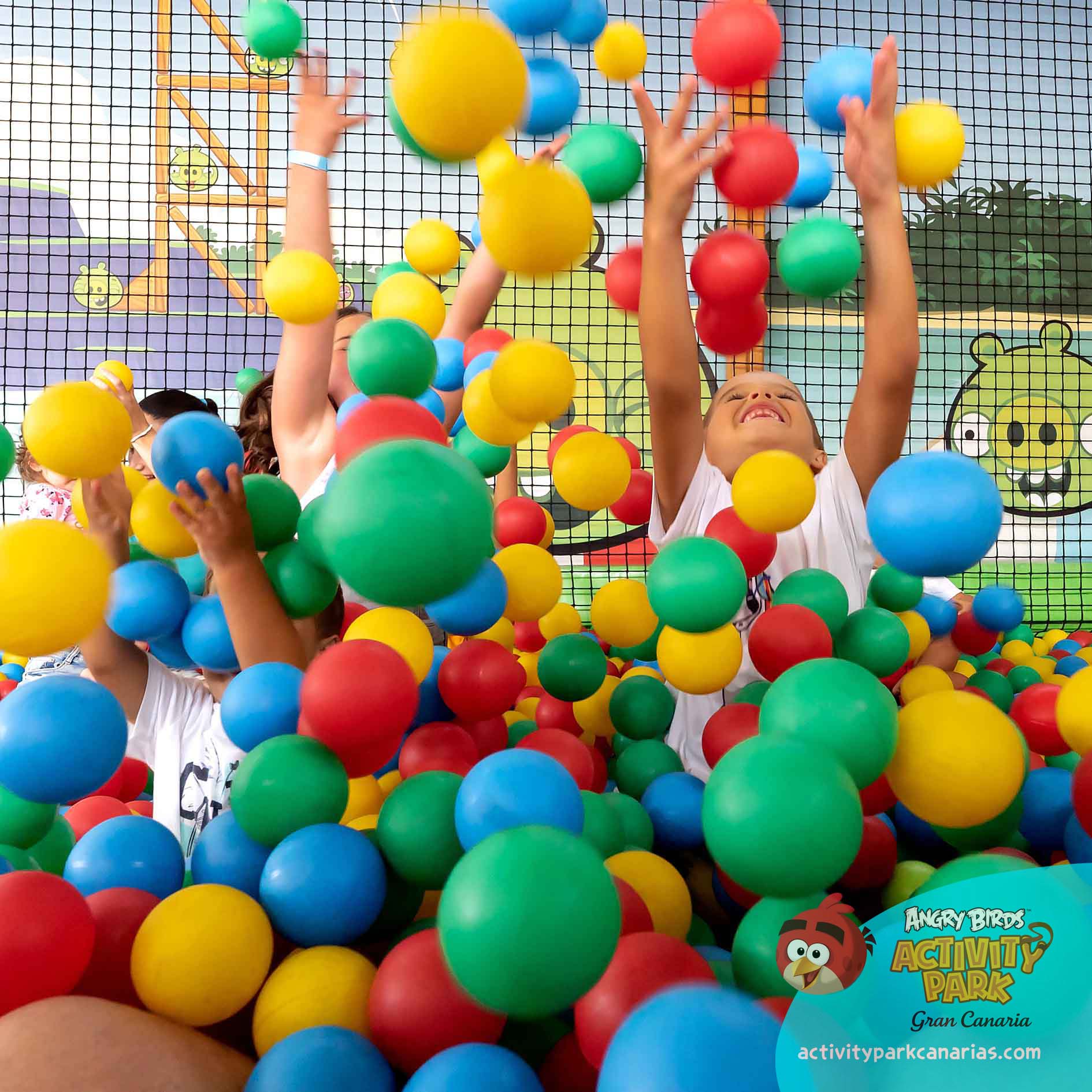 Summer Camps
Fun guaranteed at the place where fun with a team of friends comes naturally!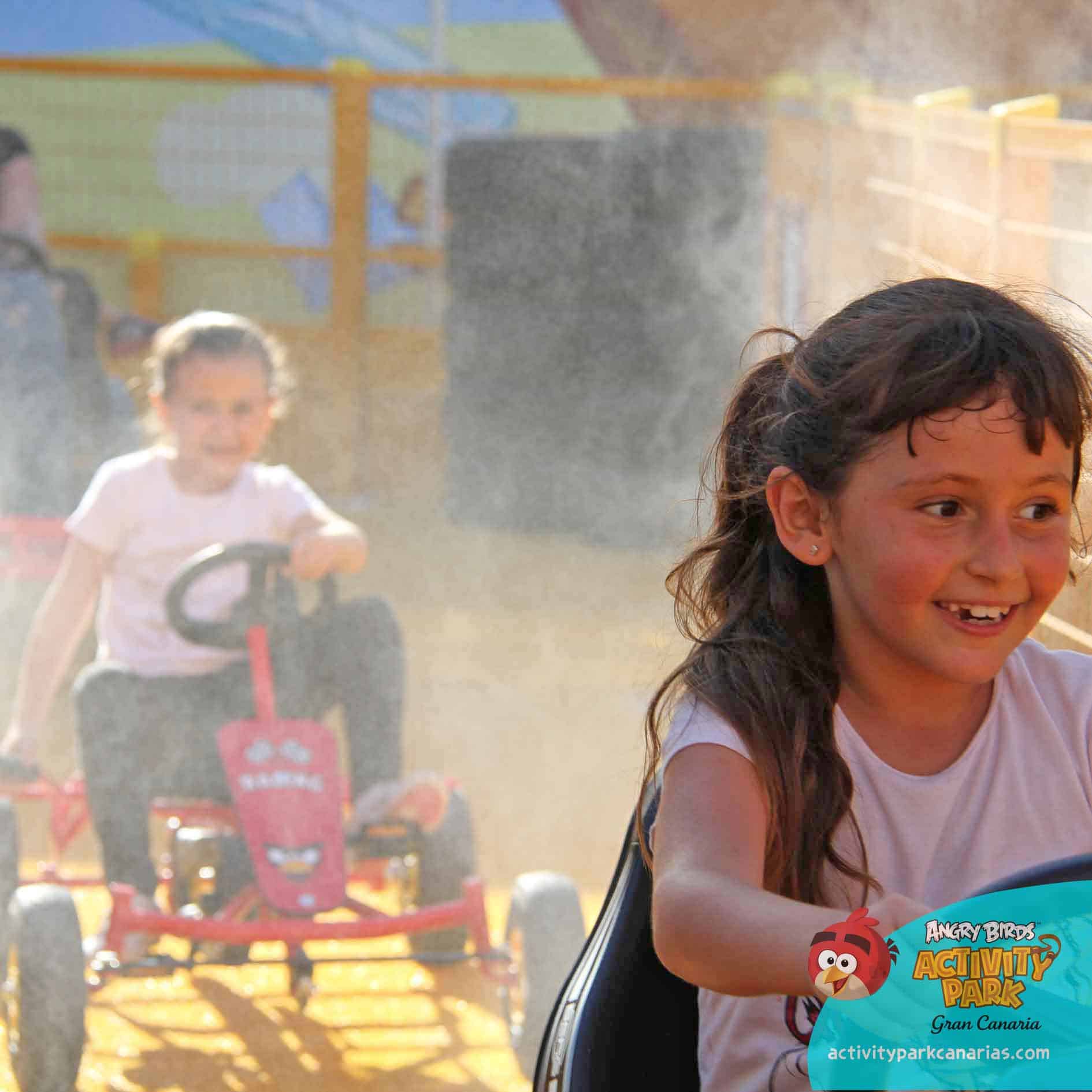 About Us
5000+m2 of custom-built fun designed to get parents and kids active together and spend quality time in a colourful secure environment. Enjoy the full day out and take advantage of our restaurant bar with full menu for the family!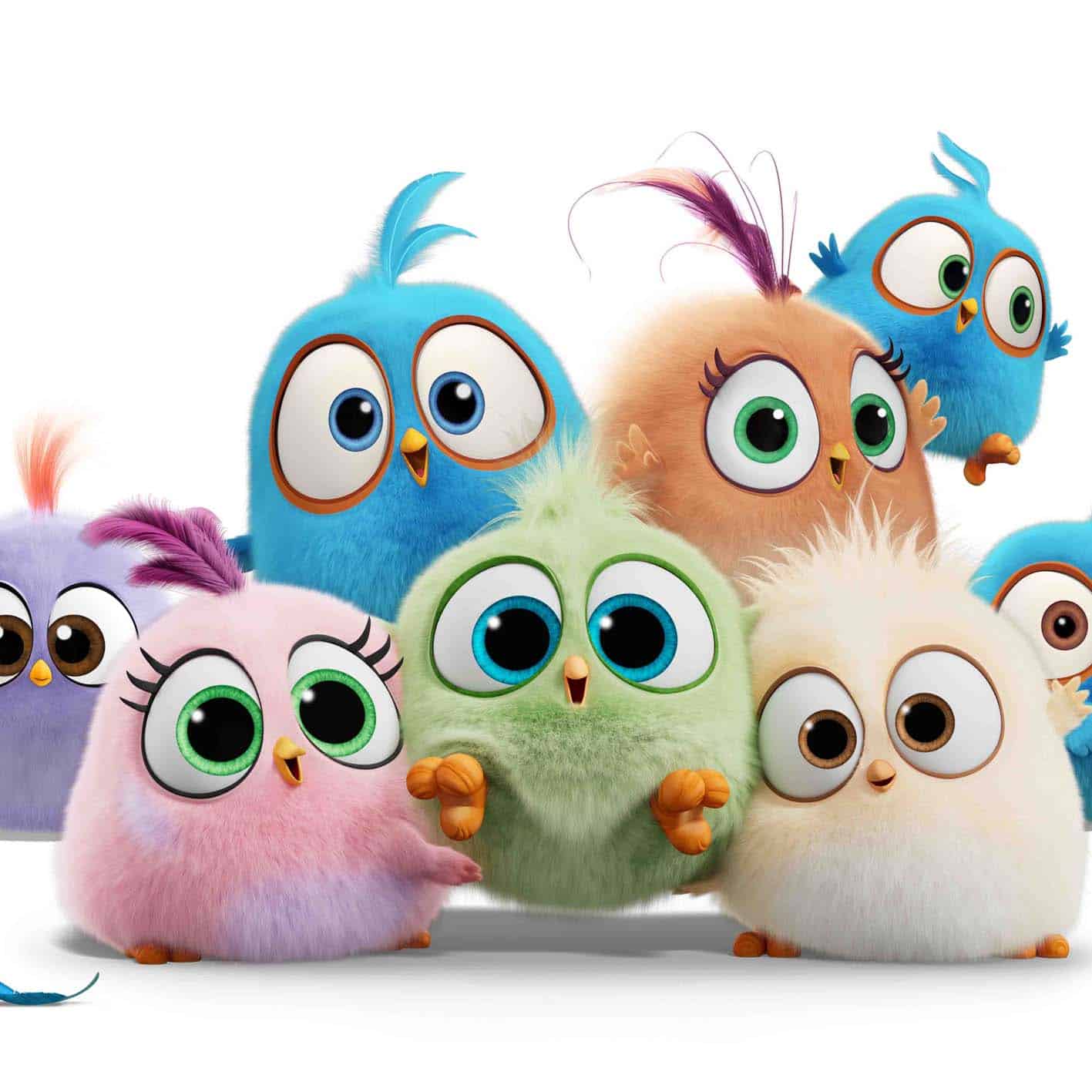 Our Flock
Our flock members work hard to ensure your visit is great fun and packed with action. They are Helpful, Fun, Exciting, Colourful, Positive, Active, Reliable, Responsible, Happy, Honest, Respectful, Efficient and Committed.
How to make the most out of my day?
All our activities are designed to be enjoyed as a family for parents to play and have fun with their children. Therefore it is important to bring for both adults and children:
comfortable clothes
sports shoes
socks
flip-flops
swimsuit
towel
sun protection
opening hours of activities that need monitoring
Bag Jump
11:00-13:00 / 15:00-16:00 / 16:30-17:00
Pedal Cars
10:00-12:00 / 14:00-16:00 / 17:00-18:00
Scooters
12:00-13:00 / 14:00-15:00 / 17:00-18:00
Foam Party
Mon, Thur, Fri: 13:15 / Sat, Sun: 13:15 & 16:15
All other activities are open during the whole day
Check out all our activities here
Wrist Bands
The wrist bands which will be given to you on arrival allow you to come and go as you please during the whole day.
Lockers
Lockers are available to store your personal belongings.
Mini Golf
Our mini golf is fun for everyone and included in the entrance price. Get your clubs and balls at the shop!
10D cinema (2€)
Our 10D cinema is open between 13:15-14:00 and 16:15-17:00. If you would like to buy tickets, or receive more information, you can do this at our shop.
Our delicious food is served between 10:00 and 17:00 hrs. If you order a kid's ANGRY MEAL, you will get a free Angry Birds sticker.
Don't forget to fill out the prize draw ticket to enter our amazing prize draw, if you order an ADULT's meal.
More information here
Avda. la Cornisa 2, Puerto Rico, Gran Canaria
You'll find us right next to the main bus stop in Puerto Rico
By car: click HERE for GPS coordinates
By bus: Global Bus nrs. 1, 9, 33, 39, 70, 91
Get Our Latest News Instantly
Subscribe to our free Whatsapp News Channel and you'll receive our latest news instantly. Just scan the QR code from your computer or select "subscribe" from your smartphone. It's important to add our phone number +34 606 624 476 to your contacts to receive our messages.
Whatsapp is purely an informative channel and is not used for attending messages. Questions and queries will be addressed by telephone or e-mail.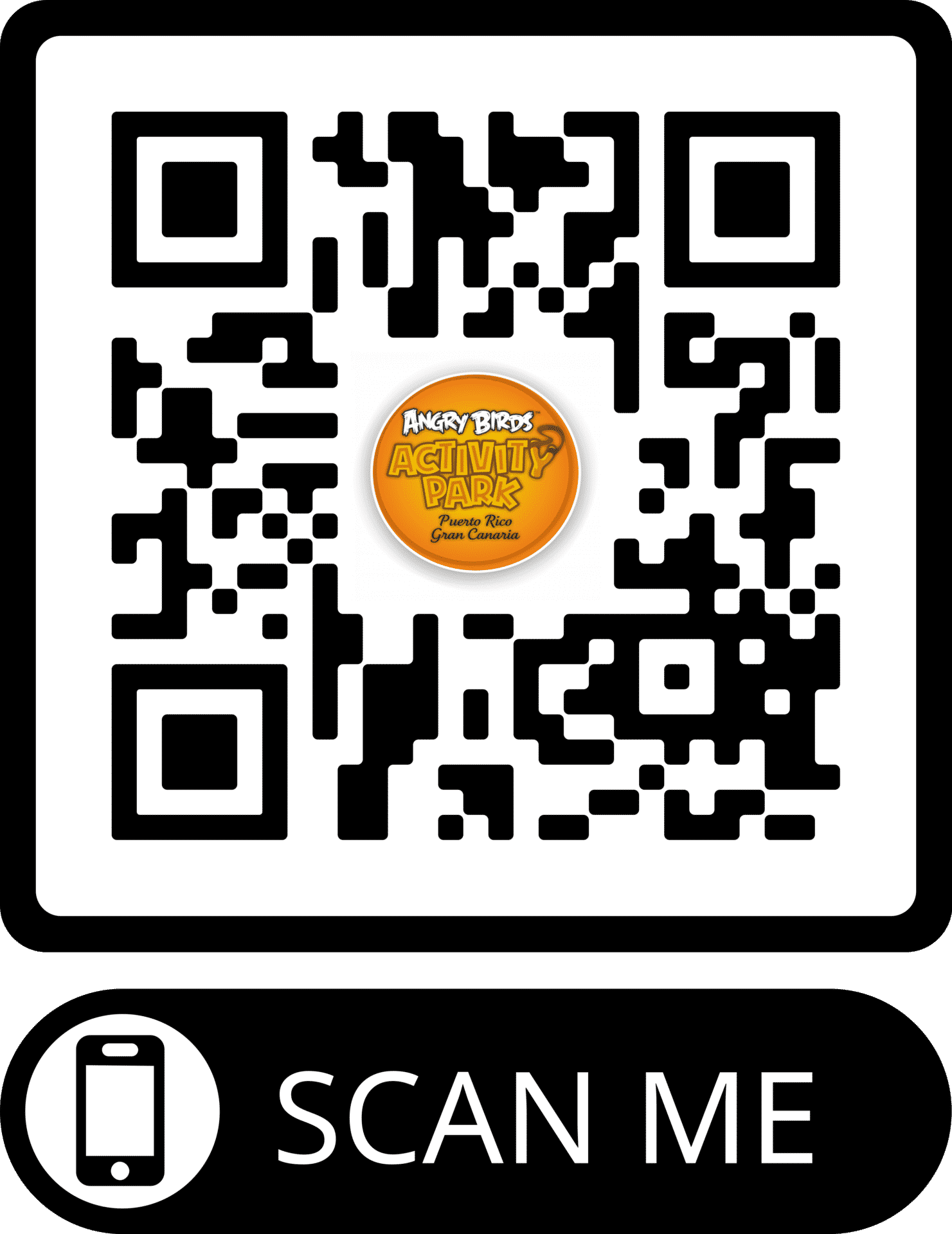 Help Us Recycle!
More info here