A vision to add more value to Mogan's entertainments offer, united 3 Finnish based companies who turned the vision into reality.
After various years of working together in Finland, Holiday Club, Rovio, and Lappset, decided to bring this fantastic concept to Gran Canaria.
The Angry Birds Activity Park, Puerto Rico, Gran Canaria opened its doors on Halloween 31st October 2013.
The activities in the park and its decoration are based on the famous App Angry Birds from Rovio.
Work started in the spring of 2013 with an initial investment of 4.5 million euros from Holiday Club Canarias, Lappset provided all the activities which were shipped over to Gran Canaria.
The concept of the park is to 're-activate' people making the game into a reality. Customers are invited to put down their devices, move their bodies on our diverse attractions designed to keep you active.
All the activities are designed to be used by adults as well as children meaning the whole family can spend valuable quality time together.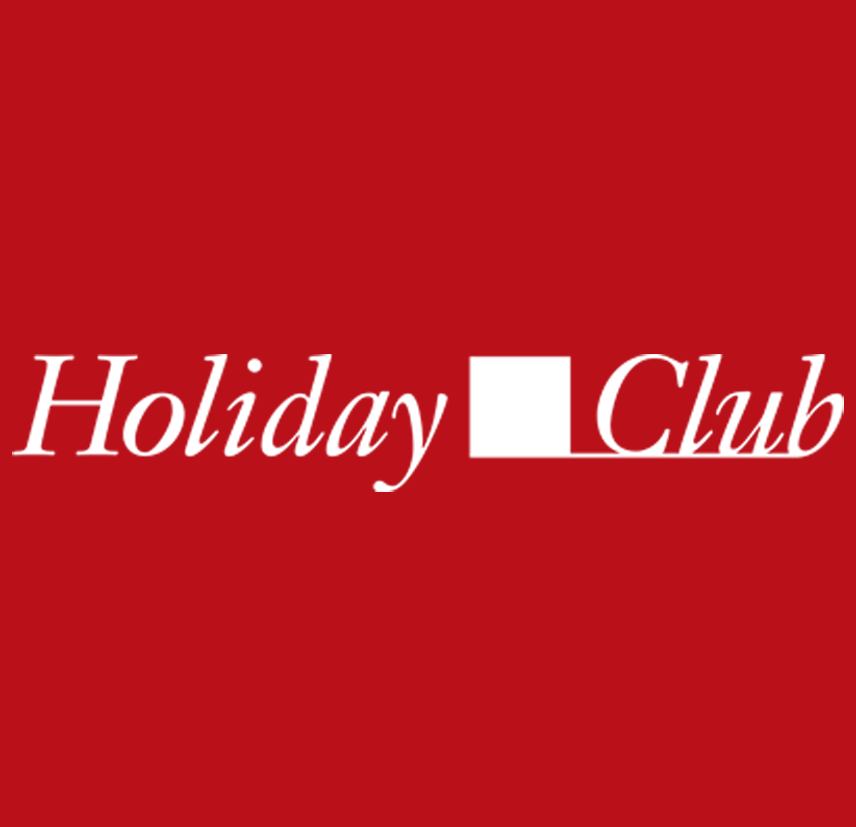 Unique in Spain this is the only Angry Birds Activity Park in all southern Europe. 5000m2 of colourful activities that encourage learning through play for children and parents to enjoy together in a secure environment.
Situated on the sunny sub-tropical island of Gran Canaria, the Angry Birds Activity Park is a space full of activities for all ages; from children to adults who learn and have fun together.
Activities include skating, jumping, climbing, zip lines, a small racing circuit or the new splash zone… among other wonders.
A fantastic way to spend the day with the family and forget about the outside world! Enjoy Angry Birds Activity Park every day!
We have a fabulous snack-bar and refreshments area with full menu for the whole family and where all food is prepared fresh onsite.
With your entrance ticket you can leave and re-enter the park at any time during the day.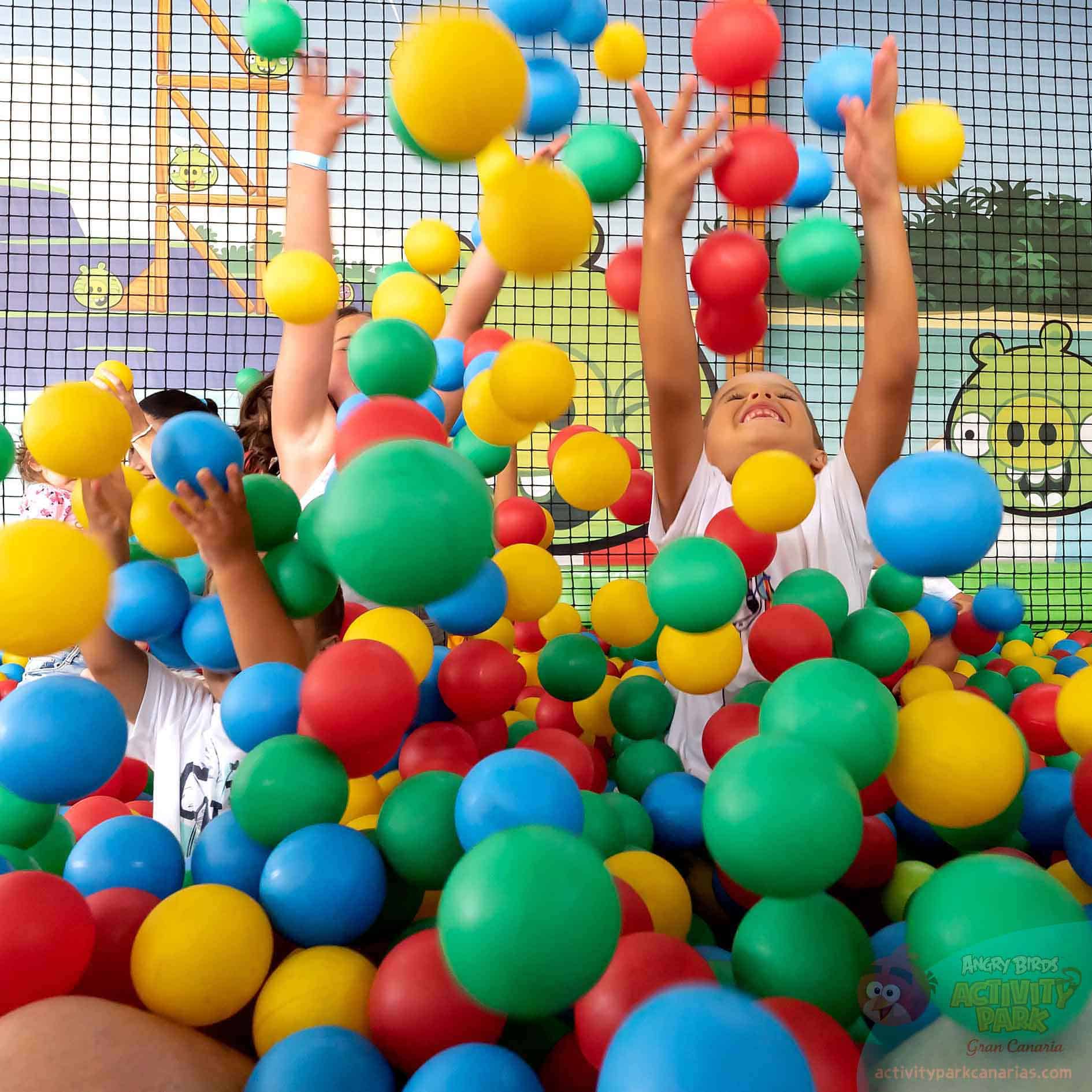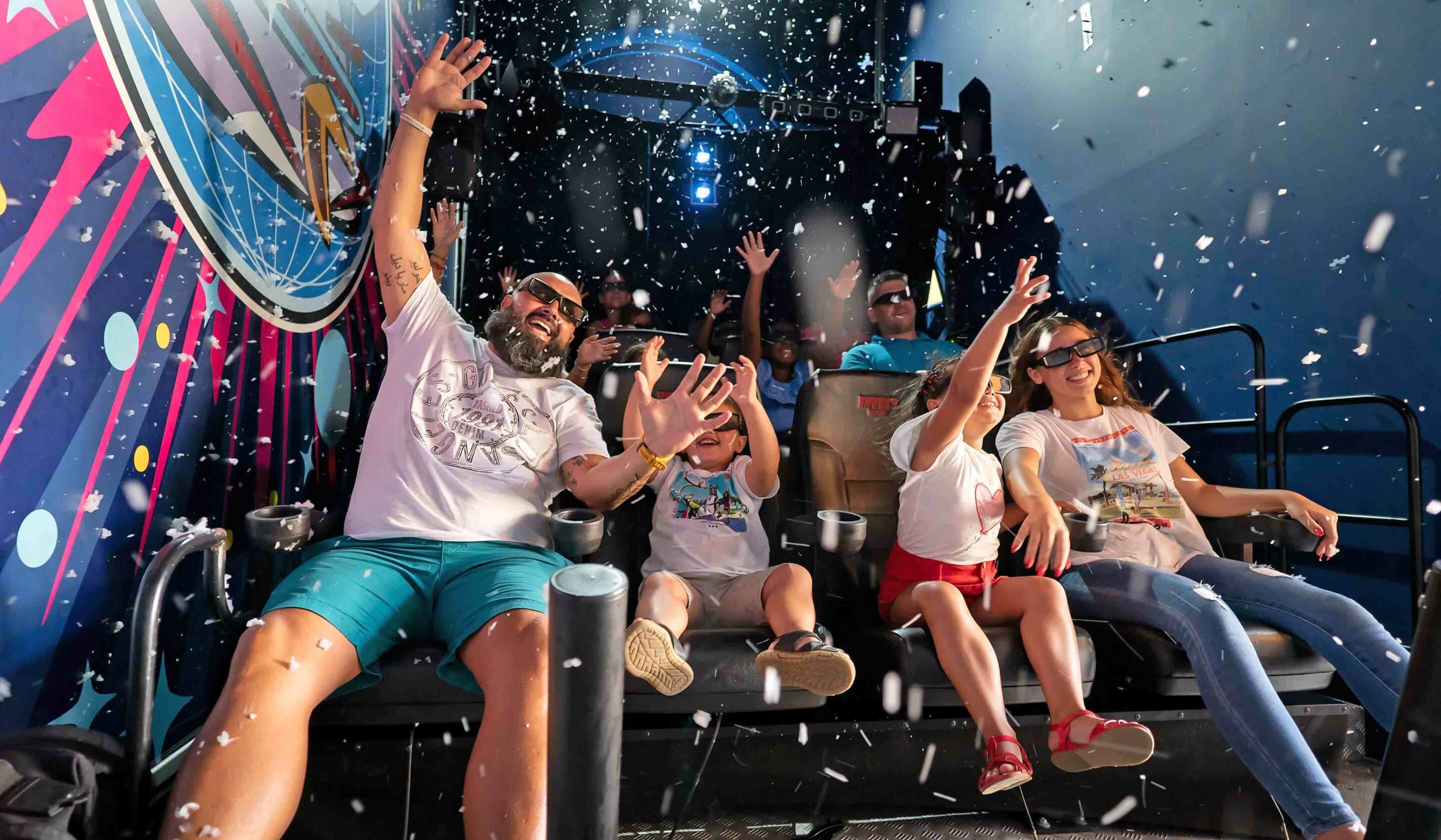 The most fantastic time
Phil Clay
I'd highly recommend pre-booking tickets (it's very simple to do). In my head I imagined this huge activity park, and when we drove past the park, I thought we'd made a huge mistake and our 6 & 4yr old boys would get bored quickly (I was very wrong, but we'll come to that).
The park it is great. Staff are incredibly friendly and speak multiple languages. There is loads to do. Our boys didn't stop and had the most fantastic time. My eldest loved the scooter park, parkour jump area, and the high jump (onto a crash mat). Our youngest loved the zip line, go-karts, and splash park.
The food there is well priced and of good quality, with the meal deal vouchers you are given representing good value.
We would highly recommend Angry Birds Adventure Park, and will be back when we return to Gran Canaria in the future. A must visit if you have children.
Breath of Fresh Air
Richie Thomas
Not overly busy. Everything well maintained, clean and tidy. Cafe does a good selection of snack foods and isn't overly expensive. Food was freshly prepared, well portioned and quick.
There are activities on throughout the day for the kids which were good fun and all included. All rides are included too. Barely any queue for anything. Water Park area was clean. There's definitely an eye on safety in this park… which is good to see.
Crazy golf (Also included) was fun but actually very challenging!! Not so easy for the little ones… but hey, it's only a bit of fun.
Staff were dressed up in theme… every single one of them was friendly, courteous and couldn't do enough for you. English widely spoken if you don't speak Spanish. Some staff were actually English.
Plenty of shaded areas to shelter in… and a real bonus was the water spray nozzles dotted all over the park… spraying a cooling mist into the park. Toilets were well placed, clean and tidy. Lockers are available and free! You can easily spend the whole day in, makes the price very reasonable. Bring bathing suits and a towel. For the water park and foam party areas. Very highly recommended. Great little park!
Great Little Park
Jessie JWL
This is a great little park. My children just loved running around and the space is distributed well which means your children are always visible.
They have designated areas for trampolining and a small water section which is just enough, nothing too overwhelming.
I enjoyed this park much more than I thought, normally I am always paranoid because I think I'll lose sight of my children who are still so young (18months and 3) but it's easy to just follow them around or just keep track of where they are.
They also have a small food place.
There's also plenty of shade for when the sun becomes punishingly hot! Great place.
Staff Very Friendly & Helpful
Kimberley Anderton
This is a great place for children of all ages, there are lots of different areas to explore and every activity is included in the price of entry.
The area is quite compact which is great because there is plenty of shade and you can leave older children to explore by themselves and know you are close by and they are safe.
They have pedal go-karts, zip-lines, splash zones and jumping pads to name a few. They had a foam party with music for an hour (around 4pm i think) which all the children loved. They even had a sheltered soft play area.
It was all very clean and well looked after. They had lockers however we didn't use them. The cafe was very well priced and is situated in a great location over looking the park so the children can keep coming back and checking in for water and snacks etc. On the day we arrived they had an offer, 2 days for the price of 1 but I'm not sure how long the promotion is on.
Staff were very friendly and helpful. Highly recommend visiting here. There's also a crazy golf which we are yet to try out.
Fantastic Day
Chris Hydes
Had a fantastic day out with our 3 year old, she enjoyed it that much that we went back twice.
I think more people would visit again if they offered a reduced price return ticket, especially with it being in such a central location.
The staff were all friendly and were brilliant with the kids, one gentleman even saved us a meltdown when my daughter wanted to ride a scooter over a trampoline haha.
The park seems small at first glance but was plenty to keep us entertained most of the day, be sure to bring swimwear to enjoy the foam party and splash zone
Absolutely Spotless
Amanda Whyms
Really great day burning off lots of energy.
Park is absolutely spotless. Not a single piece of litter anywhere.
Bus stop right outside. Lovely staff. Great activities. The go karts were our favourite.
The food in the cafe for lunch was also really good quality & delicious.
Other places need to learn from here.